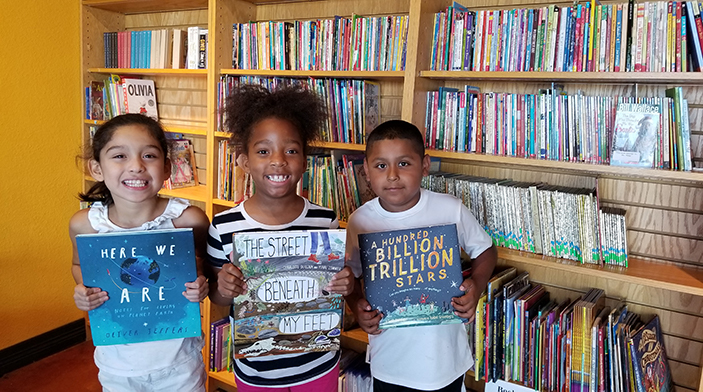 Readers 2 Leaders is a literacy program that serves West Dallas kindergarten and elementary students. In Dallas, approximately 60% of third graders do not read at grade level. Readers 2 Leaders recognizes that students who don't read at grade level by third grade are four times less likely to graduate high school. Their goal is to develop and grow the reading skills of underserved Dallas children ages 3-12 so that they can succeed in school and graduate prepared to live productive lives. Readers 2 Leaders offers high-quality, high-dosage literacy instruction to more than 450 children each year in In-School, After-School and Summer Camp Programs.
The Project: Team Read Tutoring Sustainability and Expansion
The Commitment: $750,000
Crystal Charity Ball funds will expand Readers 2 Leaders high-quality reading tutoring program to serve more elementary children in Dallas who are reading below grade level. Funds will be used to add a new in-school site, serve more children after school and to grow their coaching and training programs for agencies with after-school tutoring space/programs. The funding would provide staff member salaries and cover related training and support materials. With the additional funding, approximately 2,050 children ages 3-12 will be served.