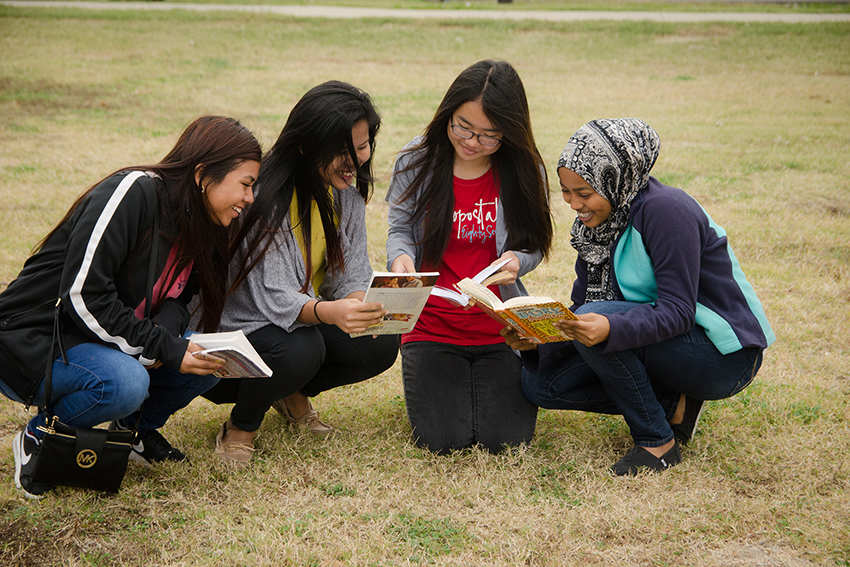 The Friends of the Dallas Public Library supports the Dallas Public Library's mission to achieve excellence in the delivery of resources, services and information. Dallas' Vickery Meadow neighborhood is one the most culturally diverse and economically challenged communities where more than 30 different languages are spoken. In 2006, the City of Dallas purchased land for a library to serve this community, and the November 2017 Bond election included $7.7 million to build the Vickery Meadow Library. In addition to housing books, providing programming and access to computers, the library will be a cultural center for families, organizations and children in this area.
The Project: Children & Teen Centers at the New Vickery Meadow Branch Library
The Commitment: $752,455
Crystal Charity Ball funding will furnish the space and provide programming materials for both the teen and children's areas at the Vickery Meadow Branch Library. To address language and cultural needs of the community, the library will be customized and staffed with multi-lingual librarians. The funds requested will furnish and enhance the interiors and provide program materials and equipment for the Children & Teen Centers, costs that are not covered in the Bond package. Approximately 10,493 children, ages 0-18 will be served annually by the new Vickery Meadow Branch Library.