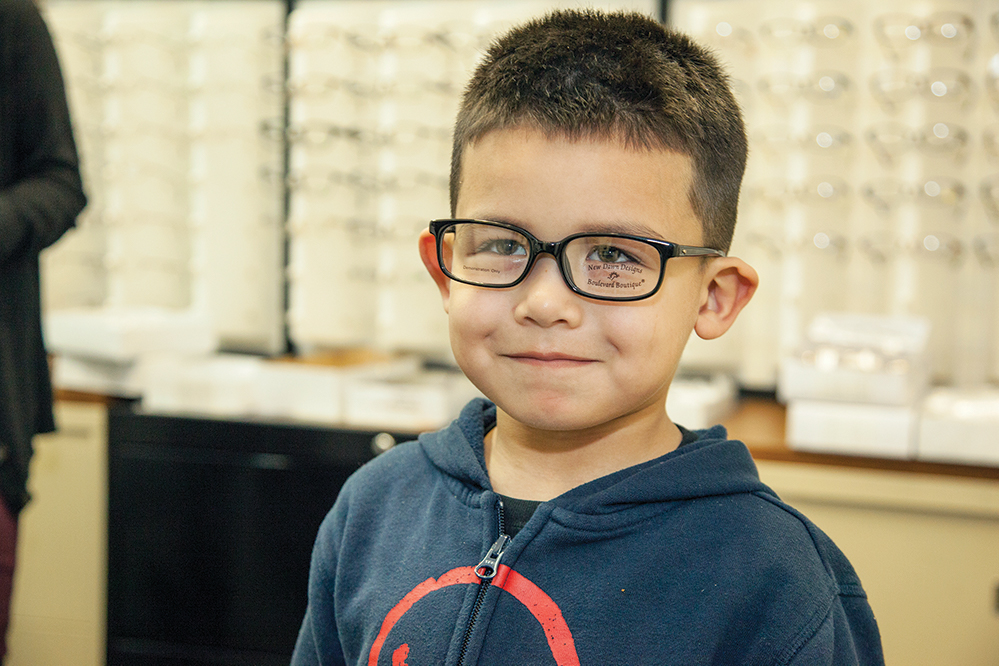 We See Success! Vision Health Care for Children
Center for Vision Health provides routine and low vision services to low-income and indigent children and adults living in North Texas. They provide a continuum of quality vision care through comprehensive, dilated eye exams and eyeglasses to those with publicly funded healthcare programs, limited ability to pay for services and limited or no access to eye care.
Crystal Charity Ball funds over three years will establish a new vision clinic in South Dallas. Approximately 34,000 children in South Dallas need, but do not have access to, glasses, putting them at an academic and social disadvantage. The new clinic will provide children comprehensive, dilated eye exams and supply glasses so school and life success are within their reach. Approximately 5,000 unduplicated children ages 4-18 will be served.
Helping children see their world clearly.
The Commitment: $964,204