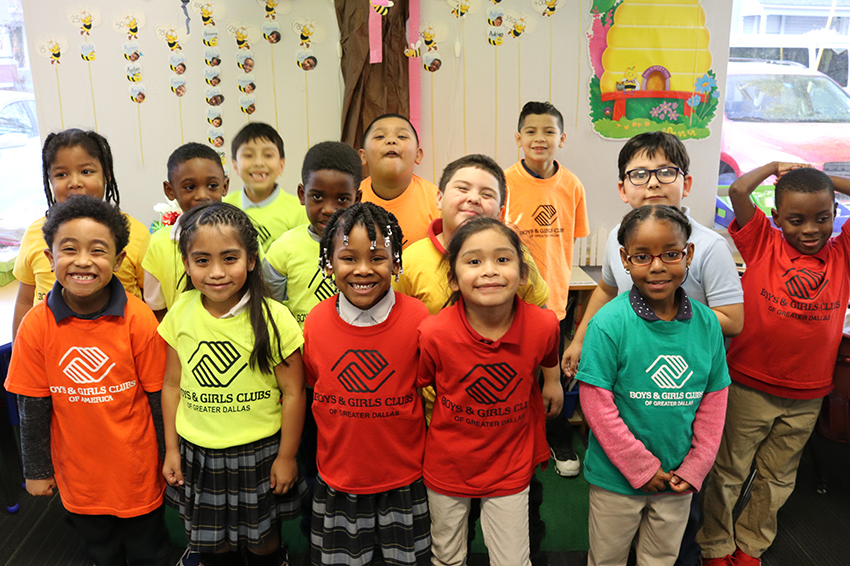 Boys & Girls Clubs of Greater Dallas (BGCD) enables young people, especially those who need it the most, to reach their full potential as productive, caring, responsible citizens. The year-round programs offered in their 18 Clubs provide strong moral guidance, positive role models and life-changing educational programs. BGCD is an organization that stands for traditional values while providing progressive programs that address the problems faced by the youth of today. Currently, over 5,500 children benefit from the programs and services designed specifically for them at Dallas area Clubs.
The Project: Accelerated Early Childhood Education
The Commitment: $600,591
Crystal Charity Ball funds will be used over three years to expand the Accelerated Early Childhood Education (AECE) program. The first phase of the program focuses on 1st grade students who are not reading at grade level to help them "catch up". The students will cycle through the program until 3rd grade. Currently offered at two Clubs, this funding will offer AECE to two Clubs a year for three years, for a total of six sites over the course of the request. With Crystal Charity Ball funding, a study will also be conducted to assess the feasibility of an expansion of the AECE program to Pre-K age children. Approximately 320 children, ages 5-10 will be served annually.